Then, all of a sudden
Regular visitors to this site will know that since mid November last year the beer garden has been closed to the public due to the structural work in the function room above. A month ago... forget that, a
day
ago, the area was thick with dust, sand and builders' junk.
Today that was all cleared away and, while we can't open the beer garden to the public until the boarding is replaced under the pend,
we
can go out there.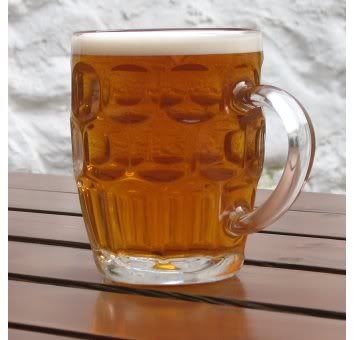 So here's the inaugural pint of Wylam's golden tankard.
There was work inside today too. The steelwork was fitted in the old kitchen and brickwork fitted round it. Now we wait for the joiners on Monday...