Damp and dismal
Not the weather, here...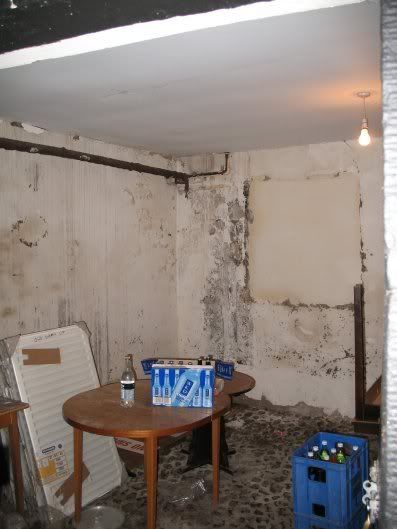 This is the bottle store. The more perceptive of you will note that it doesn't have very many bottles in it. That's because the work on the flood repairs starts tomorrow and since this room is underneath the function room it got kind of wet. The ceiling has to come down in the function room, but also in this room and the cellar next door. With the best will in the world it'll be a bit messy.
Apart from the flood work there's some carpeting remaining to do, furniture to choose for the new dining room and function room, fitting out of the upstairs kitchen and some other minor work.
I'll be in Paisley tomorrow collecting the rest of our furniture and driving it back to Jed. I'll also be at a meeting with the folk who attended the Arran/Ayrshire trip last year to discuss a proposed Borders food network based on the Ayrshire one,